Tonsillectomy Day 2
Check out our new tonsillectomy recovery video- Caution: Not always pretty

A collection of various experiences of adult tonsillectomy patients on their second day of recovery
From thousands of post comments to the tonsillectomy recovery forum, I have assembled a sampling of various accounts and impressions of tonsillectomy recovery for each day. Below I share comments about tonsillectomy day 2. These comments are taken from tonsillectomy patients who were kind enough to share their experiences to help others as they navigate the bumpy road of tonsillectomy recovery.What to eat? Thoughts on the post tonsillectomy diet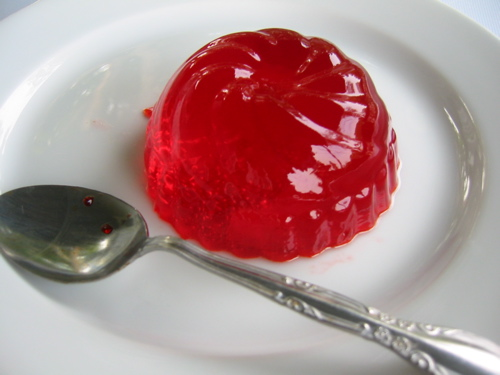 Please feel free to add your own experience with tonsillectomy day 2.
-Greg My short bio
Day 2 :  I don't even need narcotics.  Give me some pudding!

Day 2 :  This must be the pain everyone's talking about. Yay, drugs!

Day 2 :  So, I woke up today in some intense pain, as the children's Tylenol wasn't even lasting half of the time as it was supposed to. My throat and uvula felt extremely swollen, which is completely normal for the first few days after surgery. I was really adamant about not taking the codeine because I have a very sensitive stomach and I know that codeine is very strong – especially on an empty stomach.  I decided to try to swallow the amoxicillin again – I guess I didn't learn my lesson the first time! After 30 minutes and finally getting both capsules down, I decided enough is enough and next time I was definitely going to open the capsules and mix them with jell-o. Sure enough, I decided to be smart one more time and say that it's all in my head and they won't get stuck again. Um, why am I so stubborn at times? However, the third time they got stuck was the charm. I started getting upset and promised myself that I will not swallow them again. I stuck to my word this time! Needless to say, amoxicillin and jell-o don't taste so swell together. In fact, I gagged just about every time I had to take them; lucky for me, it was 2 capsules 3 times daily for 1 week – what bliss! The morning and afternoon wasn't terrible, as I was able to get by on the children's Tylenol. I ate popsicles and freezies throughout the day, and was wondering why I had so much phlegm. I put my thinking cap on and realized that it must be the sugar in them that is causing the excess of phlegm – it wasn't pleasant. Nevertheless, I continued to eat them because they soothed my throat. I realized a weird symptom today, uncontrollable burping!?! I was a little taken back by this, but after talking to a few people, I was told it was just my digestive track returning to normal. The evening on the other hand, got a lot worse! I decided to sacrifice my stubbornness, and take the codeine (yes people, on an EMPTY stomach)! That night my stomach hurt a bit because of the codeine, but I figured it would settle. I prayed it would settle! I didn't even want to think about vomiting after a tonsillectomy – ouch!

Day 2 :  bad morning, felt good during the day, night time pain was really bad Stopped pain meds on day 2 due to nausea and dizziness.

Day 2 :  i went home and slept and woke up at 9:30am and wasnt feeling too bad. I lost track of time and missed my timing for the meds and was in excruciating pain at about 12pm. once the effects of the t3′s came in, it eased the pain a little bit. I managed to eat 3 fried eggs and some soft meat thing. but i felt really nauseated after eating it. I also drank a lot of water even though it hurt like hell to swallow

Day 2 : I'm about to finish day 2. I have been chewing on some juicy fruit gum, eating bomb pops and scrambled eggs(with just a little milk and cheese mixed in) and they are going down easy. I now have some pain on my tongue, several sore spots. Hurts worse than my throat. The liquid roxicet the doctor gave me works great. I'm only consuming about 5ml instead of the recommended 10ml.

Day 2 : Well it was a bit of a rough night. Had another anxiety attack around 6am. Had a bunch of flem/thick mucus coating my throat because it was drying out, due to breathing through my mouth. The this mucus was making it difficult to swallow and I began to worry i would choke or drown. It is also difficult to drink, when i swallow fluids creep up my nose, but since i cannot really breathe through my nose, i cant clear it. This also gives me anxiety.

tonsillectomy recovery day 2 : Day two–sucked!! Nauseous all day from taking pain meds on empty stomach, throwing up, finally doc gave a scrip for anti-nausea medicine so my mom (bless her heart, stayed with my for 5 days) went and got my meds. Couldn't eat or take pain meds without barfing. Pain was awful.

tonsillectomy day 2 : day 2 was terrible! Mornings are the worst too. I found waking up a few times in the night just for a sip of water really helped! Also for the first time last night I used an icepack! So much relief! It's such a long process but there is a light at the end of this painful tunnel!

Day 2 : Day 2- bad morning, felt good during the day, night time pain was really bad.

day 2 : Days 2-3: I would call this a "steady decline". Pain became worse and I could not eat anything. No popsicles, no ice cream. Finally at the end of day 3 I discovered Jello. Oh thank heaven for Jello, it felt soooo good both on my throat and to actually have something in my stomach.

tonsillectomy recovery day two : Was able to sleep a little bit more over night but not much. The Lortab med made me feel very weird and I took a little too much of it because the pain was so bad and that was a mistake. Felt like I had a minor overdose. I ended the day with a slight mental breakdown in the bathroom with the worst pain in my throat and head that I have ever felt in my life. Did not eat much and my appetite seemed to vanish. Pretty much hit a roadblock today and my body just did not feel like doing anything.

tonsillectomy day two :  I made it through the night ok. I was put on an oxygen reader to make sure I was breathing an acceptable level of oxygen. I didn't get much sleep because of the pain.