What is Obstructive Sleep Apnea Syndrome?
For quite some time, I've  felt tired and un-refreshed in the morning, even if  I had a full night's sleep. At first, I thought it had to do with the stress of my job, but even when I cut back on my responsibilities, I still had the feeling of fatigue and dreariness of trying to do something. When I saw my doctor for a check-up, he noticed that my blood pressure was high and that I did not look well. After he examined me, he told me I might have obstructive sleep apnea.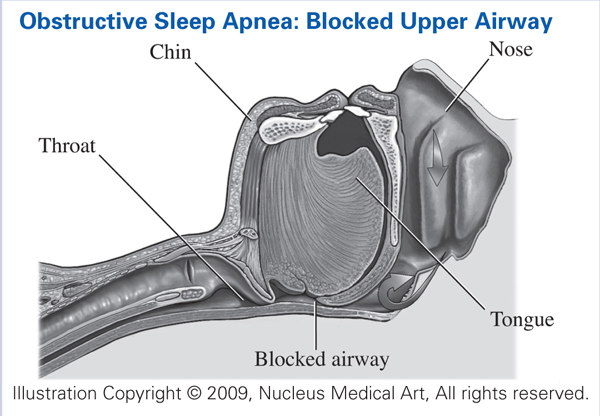 Apparently, obstructive sleep apnea syndrome was the reason why I did not feel energized in the morning. He told me sleep apnea makes people feel tired and fatigued even after a good night's rest, and can also present itself in other ways, such as high blood pressure and irritability. The cause of my obstructive sleep apnea was from my snoring at night. When I snored, it was a sign I was not getting enough air into my body and to my brain, which was causing my problems.
I asked him about what treatments were available and what I could do about this problem. Fortunately, he told me the treatment was pretty straightforward. I had to use what was called a CPAP machine when I slept. A CPAP machine was a breathing device; I had to attach a mask to my mouth and nose, like a scuba mask, when I slept. The machine would gently blow air into my mouth and nose while I slept, keeping me from snoring. When I tried this CPAP machine, my obstructive sleep apnea went away! Within a week I felt so much better energized!
Thanks to this treatment, I didn't need a tonsillectomy and I no longer feel weary and tired in the morning. I'm glad I took the time to investigate into this issue and get it resolved.
-Greg Tooke My short bio