Tonsillectomy Recovery Child vs Adult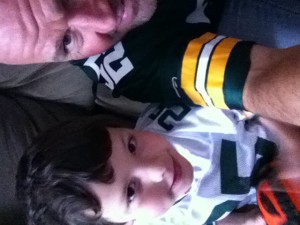 As many of my readers know, I had a tonsillectomy at the age of 44. You can read all about it on my home page. What many do not know is that prior to my surgery, my son underwent tonsillectomy and adenoidectomy at the age of 8. Observing his tonsillectomy recovery, children having a much faster recovery, may have contributed to my unrealistic expectation of my own experience with the surgery and recovery.
Child Tonsillectomy Recovery – What to Expect
So, what's the difference? From personal observation and research, I've learned that tonsillectomy recovery in children is shorter and, by all indications, is less painful than for adults. While most adults report a minimum of ten to fourteen days' recovery time, children generally are back to normal activities in seven to ten -often even sooner. It appears that younger folks simply heal faster. Just like a broken bone, the cuts made in tonsillectomy surgery heal more quickly in pediatric patients than their adult counterparts.




Day of Surgery
It's a good idea to talk to your child in an age appropriate manner about what to expect. Knowing what is coming makes an experience less stressful, especially for children who have less control over what is happening. Your child will probably have their tonsillectomy as a day surgery. In other words, unless there are complications, (rare), he or she will be discharged the day the tonsillectomy is performed.
Before surgery, a pediatric anesthesiologist will meet with you and your child. A general anesthesia will be used. These days, the anesthesiologist stays with the patient throughout the surgery. He or she will also stay to observe your child after surgery. The surgery itself usually takes less than an hour.
After your child's tonsillectomy, they will be moved to a recovery room and observed by nursing staff. Usually a patient must be able to eat a soft food like Jell-O before being released. Upon discharge, you'll be given a prescription for pain medicine. This should be written for enough medicine to cover the child's entire tonsillectomy recovery time. (If not, ask why)
For the fist twenty four hours after surgery, someone should be with the child. Medicines from the anesthesia will remain present in your child's system during this time. There will be significant swelling of the uvula and other areas around the throat. Icing can help reduce this swelling. This will also reduce pain significantly during the first day of recovery. Many patients describe a, "honeymoon," during their first day. It's very important to keep your child hydrated during the entire recovery period.
As the general anesthesia leaves their system, you'll shift to the prescribed pain medicines. Follow your doctor's instructions carefully. Even if your child does not complain of significant pain, it's a good idea to stay on the medication schedule.
Continue to push fluids throughout the recovery period. Offering popsicles and good tasting liquids can help encourage the young patient to stay hydrated. Offer soft foods like Jell-O, apple sauce, or scrambled eggs. Avoid spicy or acidic food or beverage, as the tissues will be very sensitive. For more suggestions on what to eat after tonsillectomy, check out an article on the blog: Eating After Tonsillectomy
Child Tonsillectomy Side Effects and Risks
The most common risk associated with adult or child tonsillectomy is bleeding during recovery. Some bleeding is quite normal, and can usually be stopped by gargling with cold water. Most doctors recommend emergency treatment if the bleeding does not stop or is in excess of a few tablespoons. Information varies, but I've read estimates between 2% and 5% of pediatric tonsillectomy patients require emergency treatment for hemorrhage, usually by cauterization.
Another common side effect experienced during adult or child tonsillectomy recovery is ear pain. Because of nerves that run between the ear nose and throat areas, a trauma in one area, like the throat, can refer to another, like the ears. This referred pain can usually be eased with a warm compress. Chewing gum can also help.
Pain and difficulty in swallowing are the main side effects that most patients deal with. This can lead to another side effect: dehydration. It's important to keep your child hydrated throughout their recovery period. Dehydration can prolong child tonsillectomy recovery time, and increase pain levels.
Pain levels will probably increase from days two to five. Scabs form and then fall off. In children, scabs usually fall off around day five. Your child may complain of sharp pains at this time. Watch for bleeding as the scabs slough off.
Images of Child Tonsillectomy Recovery
Other Tips for a Better Child Tonsillectomy Recovery
The risks from tonsillectomy surgery are not markedly different for children than adults. The recovery for children is usually shorter and, perhaps, less painful. The side effects are virtually the same. I encourage you to read over the other areas of this website to prepare and help your child recover from tonsillectomy.
For a list of tips. please check out Greg's Tonsillectomy Recovery Tips.
Fell free to add your questions, concerns, and tips in the comment section below.
Thanks, Greg Tooke My short bio