Tonsil Removal – Tips for Patients
 
Getting your tonsils removed can be a path to a better life. Perhaps, "tunnel," is a better word. Whether due to chronic tonsillitis, strep throat, tonsil stones, sleep apnea, cancer, or all of the above, getting your tonsils removed will change your life. After having a tonsillectomy at the age of 44, I found very little support, understanding, or good information available to people considering tonsil removal, or recovering from a tonsillectomy.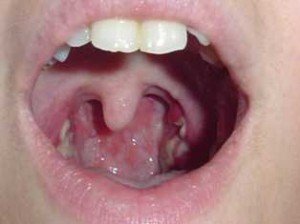 For those reasons, I created this site for people considering tonsillectomy, or who have recently had their tonsils removed.
After having my surgery and subsequent recovery, researching, writing, and reading experiences of others, I've learned a bit about how to best go about this. Read all the other pages of the site, especially the comments posted. You'll learn alot. Let me just take this one post to highlight the basics of tonsil removal, and recovering from a tonsillectomy.
Should I have my tonsils removed?
This is often a tough question to answer. I won't attempt to answer it for you. If you have large cryptic tonsils like I did. If you get tonsillitis and/ or strep throat several times per year. If you snore at night-maybe you suffer from sleep apnea and you don't even know it. I did. All of this, to me adds up to some compelling reasons to have a tonsillectomy. I did. I am glad. Talk to your doctor. Read these pages. If you decide to have a tonsillectomy, let me give you my quick and dirty guide to getting your tonsils removed.
A Note About Ear Pain After Tonsil Removal
A common side effect of having tonsils removed is ear pain. This phenomena is what's called a referred pain. The actual source of the pain is the throat, the tonsil beds, more specifically. The nerve that runs along the jaw can refer pain to the ears. The best relief I know of for this ear pain after tonsillectomy is chewing gum. I recommend a sugarless minty gum. A warm compress can also relieve this ear pain that often follow having ones tonsils out.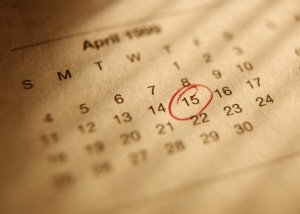 If I were to have my tonsils removed again, I would…
-Take two full weeks off from work.
–Buy a good quality humidifier
-Talk with my doctor IN ADVANCE about pain management. Insist upon enough pain medicine to last ten days!
-Make sure I had a comfortable recliner to sleep in.
-Buy a good ice bag
-Begin icing IMMEDIATELY after tonsillectomy surgery and stay with it.
-Stock up on full seasons of good shows. (Medications make reading difficult)
-Begin eating as much as possible and continue eating as much as possible.**
** This is a big one. Eating after tonsillectomy helps ward off the nausea associated with pain medicine. But it also helps the healing process. The old, "use it or lose it," idea. In the U.K. and Australia, doctors advise their patients to eat rough foods after tonsillectomy. In the U.S. this is not so common. Usually the soft diet is recommended. It's what I did. After reading THOUSANDS of accounts from people all over the world who have had their tonsils removed, I have decided that the U.K. and Australian doctors have it right. Time and time again I read of folks saying that their's was not such a bad recovery-much better than the accounts they'd read of. Nine times out of ten, those people were eating rough foods from the get-go, and stayed with it.
I think having that food brush by the tonsil beds regularly minimizes the formation of scabs. these scabs are what cause many of the bleeding problems as they fall off. The scabs also make it hard to swallow. wait, let's say, "makes swallowing feel like a ball of razor blades going down your throat." Ok, back to the list of what I would do if I had my tonsils removed again…
-Drink lots and lots and lots of ice cold water. This is huge! It reduces inflammation after tonsillectomy, but also keeps the throat moist and works the muscles of the throat.
-Buy a Slushie machine
-Talk to my family and friends and ask for their support.
-READ THE COMMENTS FROM THIS WEBSITE!!!
Whether or not you decide to have a tonsillectomy, I wish you the very best of health. Take care,
Greg Tooke
My short bio