Latest Posts:
Choosing the Best Humidifier We've reviewed numerous humidifiers and found these to be the best value Honeywell HCM-6009 QuietCare 9-Gallon Output Console Humidifier with Air Washing Technology Vicks UV 99.999% Germ Free Humidifier Honeywell Humidifiers offer a vast array of benefits. An environment that is too dry can aggravate ear nose and throat tissues. People Read More ...
Greg Recommends; I've selected these items that I think will help you through your tonsillectomy and recovery. Purchases made through this Amazon store, even miscellaneous items you discover on your own, support this site. Thank you! -Greg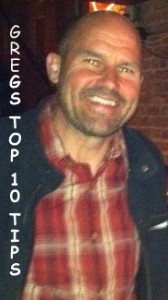 Top 10 Tonsillectomy Recovery Tips Though I've added to the initial 10, these are my top tonsillectomy tips for anyone preparing for, or recovering from tonsillectomy surgery:  Drink cold fluids Continue to drink cold fluids Drink more cold fluids! This is perhaps the single most important tip to make life easier while speeding up your Read More ...